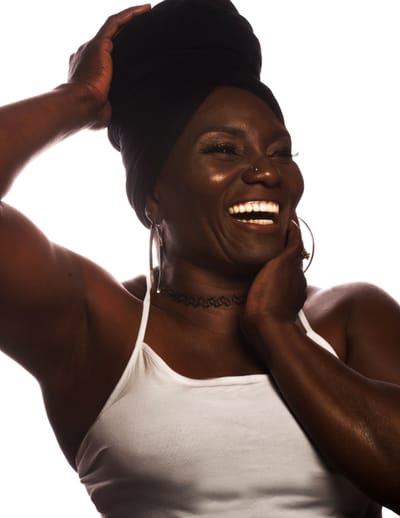 Grammy and Stellar nominated vocalist, writer Cynthia Jones is one of Gospel's greatest soul singers and performer of her generation. She is considered to be Gospels Queen of Neo-Soul.

The North Carolina native debuted on scene with her 2000 release of "Almost Midnight". Since then she has recorded four albums, awarded the Radio One Heritage Award, and four North Carolina Prestige Awards for Female Gospel/Jazz Vocalist.
In 2009 Cynthia received three Stellar nominations for Female Vocalist of the Year, Female Contemporary Vocalist of the Year, and Contemporary CD of the Year. In 2012 her talents were again on display resulting in three Grammy nominations, Best Contemporary R&B Gospel, Best Performance, and Best Song.

Cynthia's voice is simply arresting, smooth and rich as a caramel latte. It's no wonder she was invited by the Godfather of Gospel jazz himself, Ben Tankard to collaborate on his Full Tank CD and share the stage with him. She has also shared the stage with Kirk Franklin, Fred Hammond Martha Munizzi, Detrick Haddon, even with R&B and blues legends Howard Hewitt and Bobby Rush.

No matter the setting, Cynthia Jones stays true to her calling and craft. She is a high energy world-class performer that takes command of the stage, connects with her audience, and leaves them anticipating her next concert.

Her music is transcending, and gives her the ability to reach listeners from all walks of life. "It blesses me to read comments on my social media sites such as: "Your music saved my life", "I don't like Gospel music, but I'll listen to Cynthia Jones, "Thank God for Cynthia Jones, where have you been?" Its comments like this that remind me why God has given me this platform for this particular style of music.

Cynthia has a genuine heart for people, she is contagious with love, care and kindness. People instantly connect to her. They love, respect, and appreciate her lyrical honesty just as much as they love the vibe felt when listening to her music.
Stay tuned for new music from Cynthia Jones in 2018.